PLASTIC INJECTION COMPANY IN FRANCE
More than 60 years of expertise in the field of plastics processing by injection
Located on a site of more than 12,000 m² and with a production workshop of 3,000 m², ATP accompanies you from the design to the realization of your plastic parts.
Joining the RMT Group in 2019 marks the beginning of an investment programme, both from a material and human point of view, aimed at optimising the company's performance and expanding the offer.
Our history
The company was founded at the end of the Second World War, and specialized in the processing of polyamides that had recently been developed.  Created in Argenteuil, then the cradle of aeronautical activity, ATP has thus since that time :
Produces parts for civilian or military aircraft (Mirage, Mystère, Caravelle, Mercure) and from Rafale and Falcon,
Manufactured explosion-proof materials for dangerous atmospheres under the brand name FLOPEX
Made some parts for the automobile and the famous 2 CV.
The aeronautical activities moving towards the southwest and the presence of industrial activities in urban areas becoming problematic the company moved in 1969 to establish itself in Eure and Loir, where it is currently.  Since then, ATP has continued to process most technical thermoplastics, reinforced or not, by injection.
On a plot of 12,000 m², our 3,000 m² production workshop hosts 15 horizontal presses from 25 tonnes to 260 tonnes, including 8 latest generation electric presses.
Read more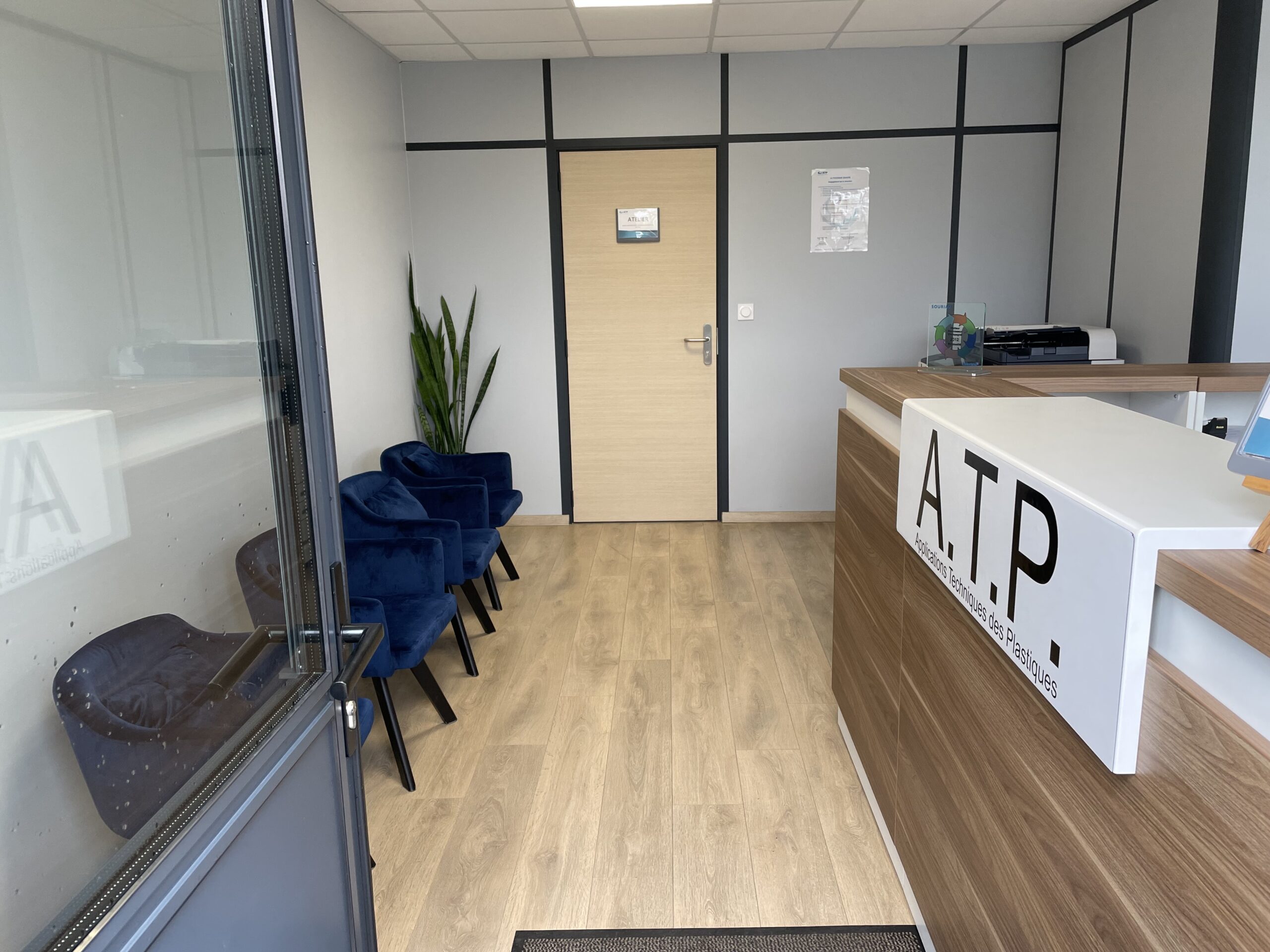 Our values
ATP's ambition is to enhance the « Made in France »
We strive to highlight our local partners and promote French manufacturing.
We invest to promote the working conditions of our employees who are at the heart of the company.
Always in advance of phase, we anticipate new environmental standards in order to offer our customers simpler, more qualitative and therefore less expensive products.
Total customer satisfaction remains our ultimate goal.
THE RMT GROUP, A GLOBAL EXPERTISE
A subsidiary of the RMT Group, ATP is an integral part of a diverse set of skills and resources to support you in your projects at all levels.